Below, you'll find the fixtures for Matchday 2 of The League of Blogacta 2020. The matches will be broadcast tomorrow night (6/7/2020) at 21:00BST on our Facebook Page, with chat on the kits and content you can find from selected members.
There remains no deadline for entry to the League of Blogacta proper - mid-season entries are fine as we use a ladder system with mid-table joining, For those already involved that want to change their kit, it's the same process. Just (re)upload to the gallery.
You can find the draw for Matchday 2 here, and we hope to see you for the matches!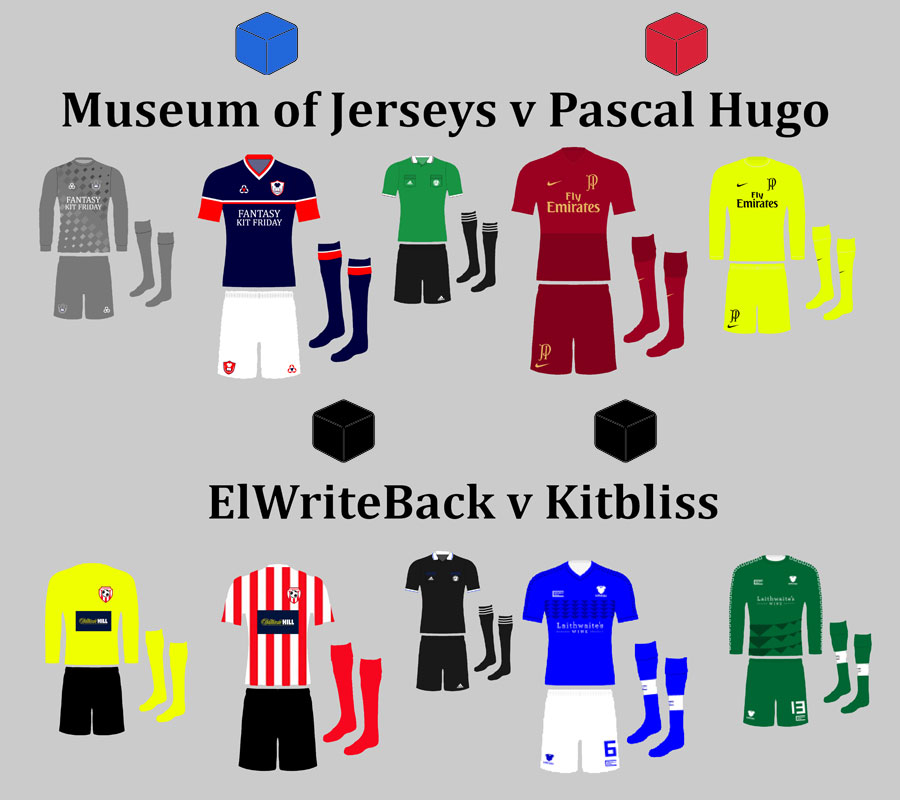 Here are the full fixtures:

Llandudno Jet Set v hopekitdesign
fellinlovewithagirlpod.libsyn.com v DesignFootball.com
Aslant on Bent Seas v Lush Green Pixels
Red Star Liverpool v Morganobrienart / LOIrelandArt
Silky Smooth v internationalrugbyshirts.com
Dashed Lines v Metod Sports
Echoes Of Glory v squadnumbers.com
Marceltipool.com v DAKblog / Dak FC
museumofjerseys.com v Pascal Hugo
ElWriteBack v Kitbliss

You can keep track of fixtures and standings here.
Follow Jay29ers on Twitter