The league has been in the offing for three years and now, finally, we have the first matchday.
The opening fixtures for the 2020 League of Blogacta will be broadcast tonight (16/6/2020) at 22:00BST on our Facebook Page, with a special chat with The Commissioner, Denis Hurley from MuseumofJerseys.com, at 21:00. Denis decides what each team wears for each fixture.
There remains no deadline for entry to the League of Blogacta proper - mid-season entries are fine as we use a ladder system with mid-table joining, For those already involved that want to change their kit, it's the same process. Just (re)upload to the gallery.
You can find the draw for Matchday 1 here, and we hope to see you shortly for the matches (listed below)!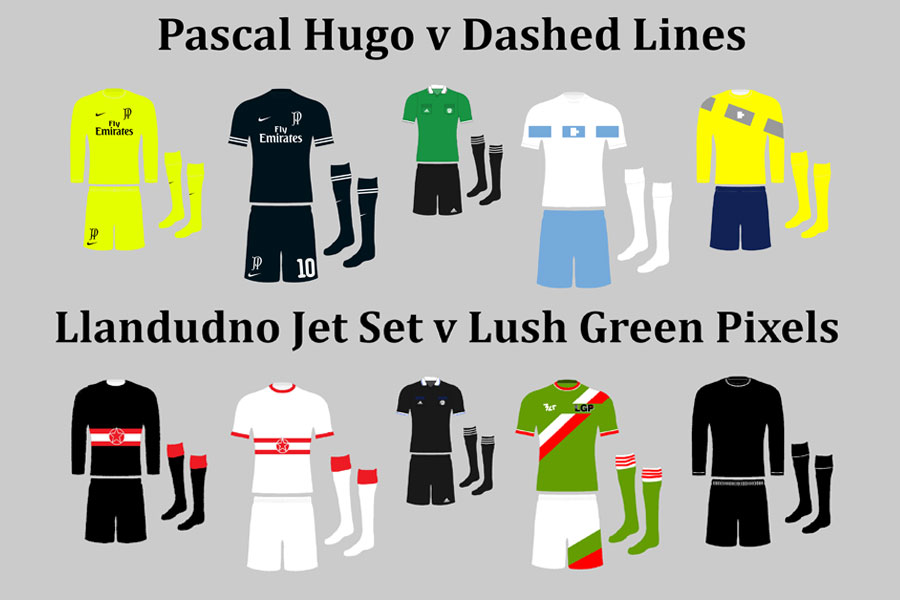 Edit: 17/6/20: In the end, technical difficulties (at our end) prevented Denis from joining us, but the preview of the season and the Matchday 1 matches can be viewed here.
Here are the results:
Echoes Of Glory 1-1 squadnumbers.com
Aslant on Bent Seas 3-1 fellinlovewithagirlpod.libsyn.com
Silky Smooth 1-1 museumofjerseys.com
DAKblog / Dak FC 4-1 hopekitdesign
Red Star Liverpool 4-1 Morganobrienart / LOIrelandArt
Metod Sports 0-2 Kitbliss
DesignFootball.com 4-0 ElWriteBack
internationalrugbyshirts.com 4-1 Marceltipool.com
Pascal Hugo 1-1 Dashed Lines
Llandudno Jet Set 2-2 Lush Green Pixels

Edit - 1/7/20: And you can keep track of fixtures and standings here.
Follow Jay29ers on Twitter